Hello, I'm
Milomir Dragović
software engineer | speaker | lecturer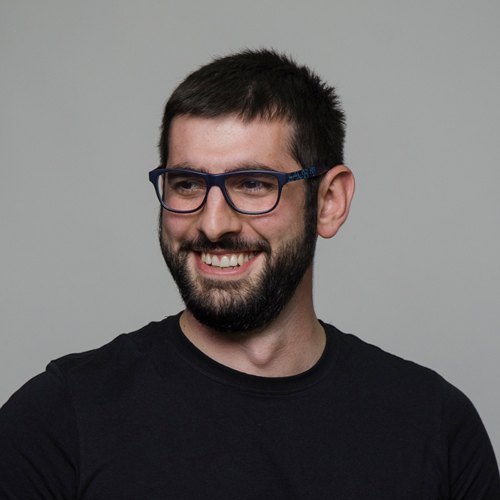 what i currently do
Position: Founder | Software Engineer
Role: Project & people management. All-around software development.
Company: Taraba is a software development company who is building powerful and scalable custom-made web apps leveraging agile methodology and the latest tech.
Position: Lecturer
Role: Lecturing in IT courses.
Company: Taraba Education is focused on providing quality courses that are custom-tailored to the current attendindies.
Position: Tech Lead
Role: Engineering manager, focusing on both the technical aspects of the platform and the tech team.
Company: The Blockchain Knowledge test has a mission to educate and spread blockchain knowledge. It's the only site of its kind in the world. Weekly updated content, with input from recognized experts in the Blockchain ecosystem.
How can I help you?
#consulting #development #lecturing
If you have business proposition or you need my services, contact me directly through email or use the contact form bellow.
SCHEDULE A MEETING
About Me
If I had to describe myself in one word it would be a generalist.

My passion is doing end-to-end projects. I have spent the last 10 years improving my skills in software engineering, entrepreneurship, project management, people management, and product development. Now I'm helping clients to bring their idea to life with the biggest focus on software solutions.

Experienced lecturer and public speaker.

Education:
ICT HUB - Entrepreneurship course
University of Defence, Military Academy Department: Military Electronic Engineering, IS
Mathematical Grammar School
Get to know me?
Custom web apps, E-commerce, Entrepreneurship, Lecturing, Uncle Bob's code of conduct, Math, Lifehacking, PES, Basketball 3x3...
Feel free to contact me directly at hello@milomir.rs.
Software Engineer
Lecturer
Entrepreneur
Basketball fan
PES player
All around developer
I'm attending, meet me at:
Past Events
Speaker @ TestCon Europe 2021

07.09.2021. - 09.09.2021.

Speaker @ ITkonekt

26.09.2020.

Aspen Bonner

11.09.2020. - 25.09.2020.

Speaker @ Preparation for IT interview

01.05.2020.

Speaker @ Kafa sa programerom

01.05.2020.

Speaker @ Antikorona Zona

18.04.2020.

How to go from zero to launching your online course in the next 90 days

29.03.2020.

Uvod u arhitekturu na AWS-u

27.03.2020.

From Selenium to Appium: Mobile Testing Made Easy for Web Testers

26.03.2020.

Entrepreneurs2Entrepreneurs

26.03.2020.
some of the tech skills
Back-End
Front-End
QA
Dev-Ops
Other Tools
Project Management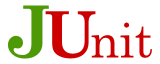 client reviews
Poštovani, Javljam se sa željom da pohvalim Vaš rad i dizajn sajta antikoronazona.rs. Kao aktivni učesnik, oduševljena sam sajtom i njegovom jednostavnom upotrebom, uz snažan efektivni dojam. Takođe, dobila sam komentare od kolega i prijatelja da je sajt jedan od boljih koje su posetili. Svaka čast.

Stasa Lalatovic

U prethodnih nekoliko meseci saradjivala sam sa Milomir Dragović iz Taraba Tech pri dizajniranju naseg novog vebsajta. Ako moram da izaberem jednu rec, to je profesionalnost. Milomir je lik koji definitivno ume da slusa i da reci prevodi u sjajna dizajn resenja. Definitivno osoba koja razume sta znaci iskustvo korisnika, ali i iskustvo klijenta. Ukoliko vam je potreban sajt, znate ko je vas lik!

Venesa Musović

Program Coordinator

Milomir se ponašao kao pravi profesionalac i više od toga, predavanja su bila jasna i precizna, domaći zadaci svrsishodni.

student

Predavač se trudio da preda što više informacija. Njegova efikasnost je potpuna. Nije skretao sa teme niti gubio vreme od časa na nebitne stvari. Često smo ostajali i prekovremeno, tj duže od predviđenog časa, dok ne završimo plan. Dao nam je i vrlo bitne savete koji će nam značiti u životu. Na nama studentima, je bilo samo da vežbamo.

student

Milomir je izuzetan, pedantan temeljan i predan predavač, lično sam prezadovoljna!

student

Pohvale za predavača , ponekad i previše detaljan , posle svakog časa ostajao bi duže nego što je to predviđeno daobjasni sve što je potrebno.

student

U grupi u kojoj sam bila predavač je bio i više nego posvećen svom poslu. Maksimalno nam je izlazio u susret, i čak smoostajali i duže nakon časa kada nam je neka oblast bila nejasna.

student

Milomir je bio jako posvećen prenošenju znanja, držanju nastave i radu sa polaznicima tokom kursa. Trudio se da izađe ususret svima i da ujedno ne prekine kontinuitet predavanja.

student

Milomir is great. Every request is thoroughly analized. He always gives great feedback and best practices.

Vladan Marković

CEO, DizBiro

Absolute wonderful! I was amazed by the quality of application. Two months pasted and zero bugs.

Marko Jović

Entrepreneur
How can I help you?
#consulting #development #lecturing
If you have business proposition or you need my services, contact me directly through email or use the contact form bellow.
SCHEDULE A MEETING